Alesha Doan
---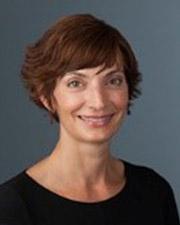 Associate Dean, Social & Behavioral Sciences
She/her/hers
Contact Info
To schedule an appointment, please contact Mercedes Bounthapanya:
Strong Hall, Room 200
Lawrence

---
Biography
—
Alesha Doan is an Associate Dean in the College of Liberal Arts & Sciences for the social and behavioral science departments at the University of Kansas. She is also a professor in the School of Public Affairs & Administration and the Department of Women, Gender & Sexuality Studies. Professor Doan has previously served as department chair for Women, Gender & Sexuality Studies from 2013-2016, and for Spanish & Portuguese from 2019-2021. 
Professor Doan's interdisciplinary research program is situated at the intersections between gender, public policy, and organizations, with a substantive focus on reproductive health, sexual violence, and gender & the military. She has been awarded more than $3 million in external funding, and her publications include articles in a variety of journals. She is the co-editor of Managing Sex in the U.S. Military: Gender, Identity, and Behavior (2022), as well the author or co-author of Abortion Regret: The New Attack on Reproductive Freedom (2019), Organizational Obliviousness: Entrenched Resistance to Gender Integration in the Military (2019), Opposition and Intimidation: The Abortion Wars and Strategies of Political Harassment (2007), and The Politics of Virginity: Abstinence in Sex Education (2008).
Contact Dean for the following College units:
Applied Behavioral Science
Child Language Doctoral Program
Clinical Child Psychology
Communication Studies
Economics
Liberal Arts & Sciences
Linguistics
Political Science
Psychology
Public Affairs & Administration
College-wide Responsibilities
Academic Affairs
Student Success